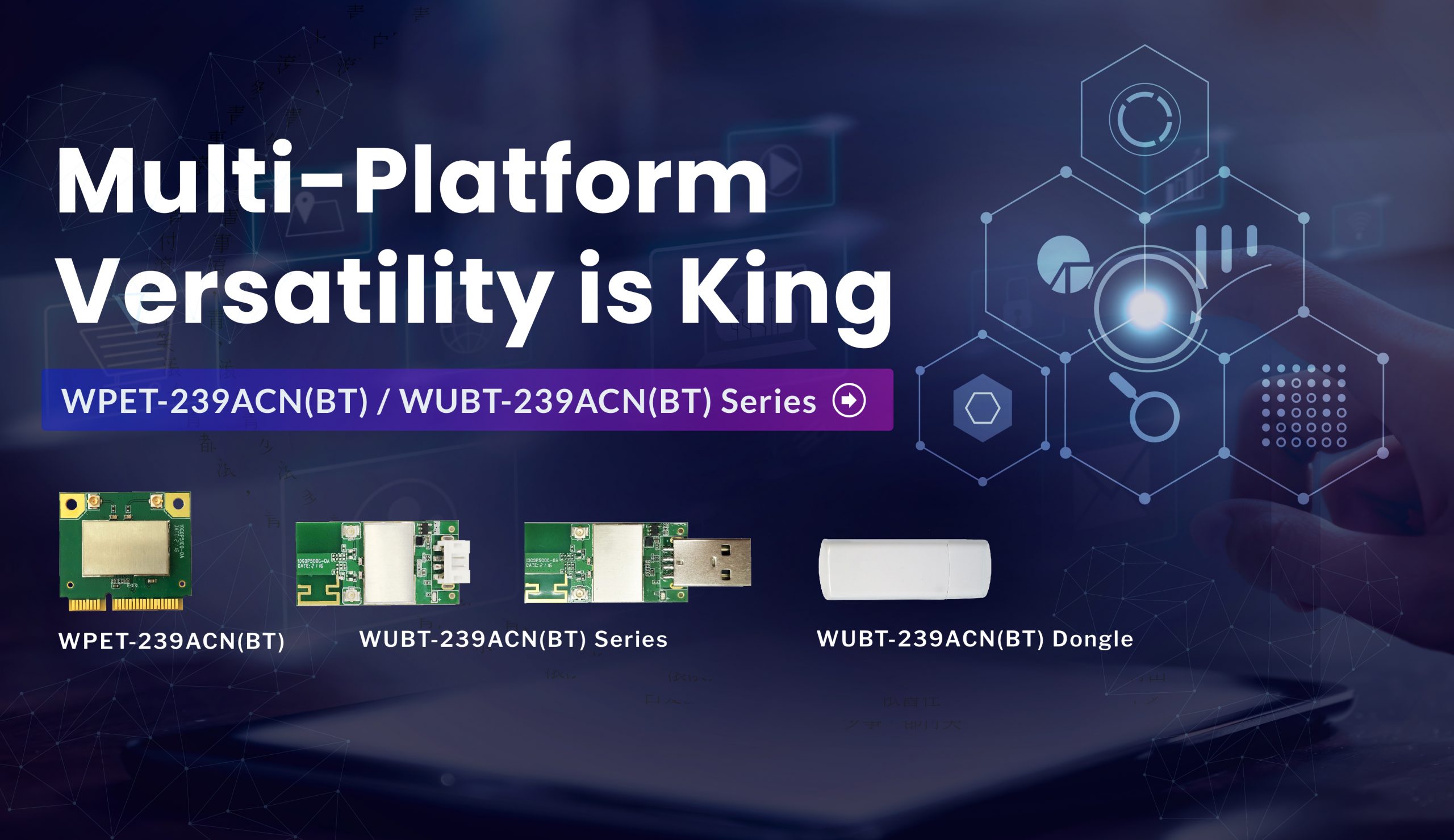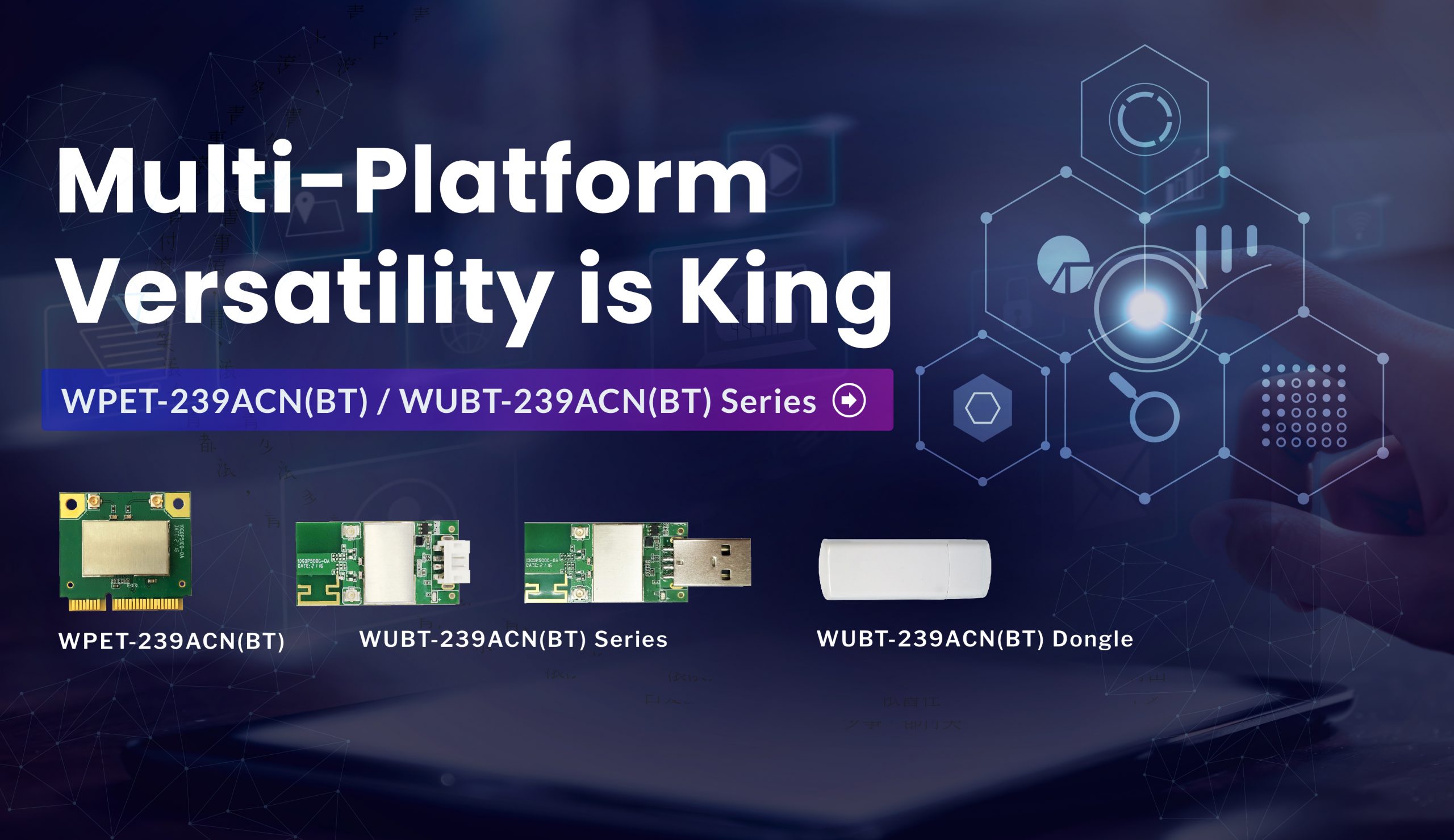 Most Versatile Design Wifi 5 Combo without Redesign Needed
SparkLAN WUBT-239ACN(BT) / WPET-239ACN(BT) are a highly integrated single-chip Wireless LAN (WLAN), BT combo USB module embedded with Realtek RTL8822CU chipset which supports 2 streams 802.11ac solutions with MIMO wireless LAN (WLAN) and integrated BT 5.0 . It is integrated 2Tx2R WLAN MAC, baseband, and dual band RF in a single chip USB module for high performance wireless LAN and BT device which provides a cost effective solution for M2M connectivity product/device by one USB port.
11ac Wifi 5 + BT 5.0
Wide Temperature : -20°C ~+70°C
Type of form factor: USB / Mini PCIe / Dongle Compatible
Support Multiple Operation Systems: Linux / Windows / Android
World-wide certification : FCC / CE / MIC /IC


Be Used As A Replacement for Mini PCIe Module
Multiple Variation Design
Various USB Input Format & Internal Printing

Support Multiple Operation Systems –
Linux/ Windows/ Android
To Further Expedite The Product
Development Process
Applications include portable handheld devices, thin client computer, medical devices, network security & monitoring,3D printer, TV, STB,
POS, digital signs, gaming machine, robotic machinery, industrial tablets, etc.