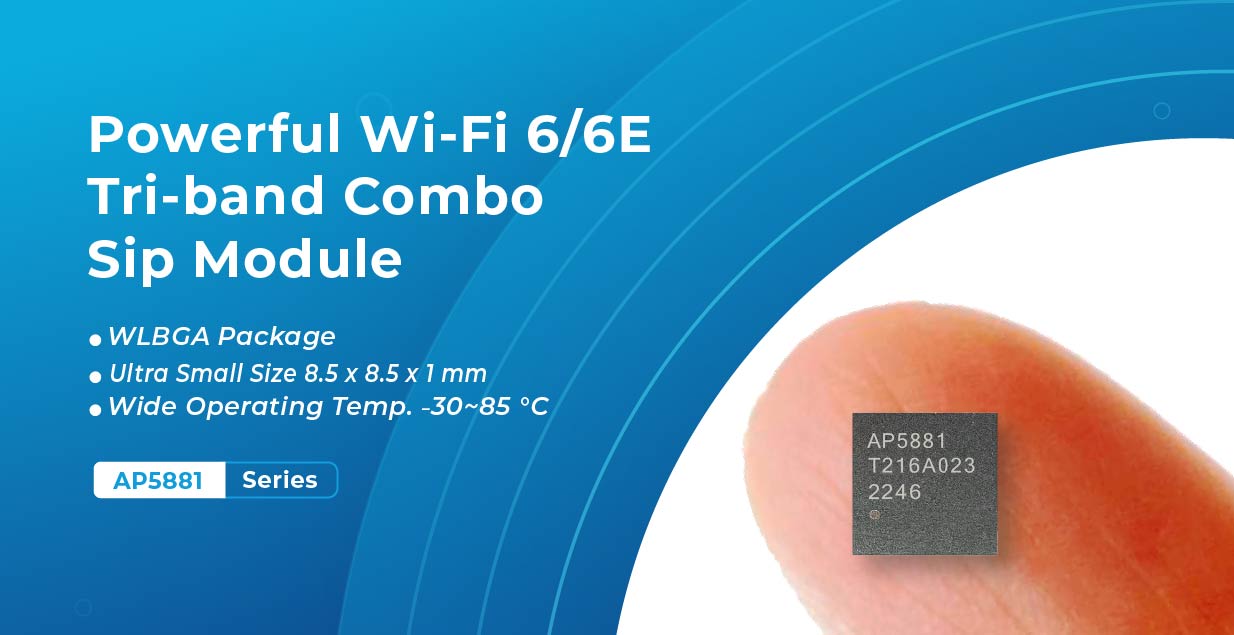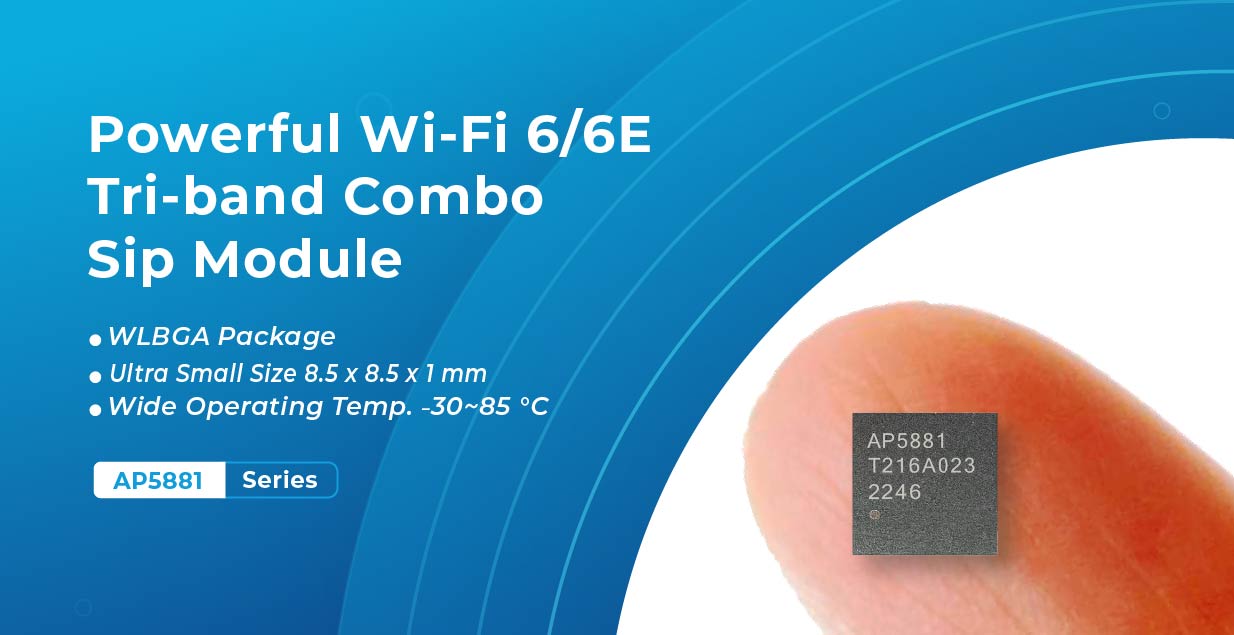 Wi-Fi 6E Solutions in Sip Package
SparkLAN AP5881 is based on Synaptic s latest Wi-Fi 6E Sip solution, combined with Bluetooth 5.2 technology, using WLBGA ( wafer level ball grid array )
chip packaging design, it is an industrial-grade BGA SIP module with a tiny size of only 8.5 x 8.5 x 1 mm, excellent performance, better high-speed performance,
low power consumption and covering a variety of interfaces – PCIe, SDIO and USB is a big advantage.It is therefore ideal for size-constrained applications.
For low power and continue powered applications, such as wearables, smart portable device.
AP5881 sip module WLBGA package design enables seamless upgrades between old and new communication standards, reducing development costs and
accelerating product development cycles.AP5881 adds support for Zigbee wireless communication protocol, can fully enjoys the seamless interactive application
of smart home, support industrial grade operating temperature range -30-85°C, and will be globally certified.



Operating Temperature
-30°C~85°C 
Key Features of Wi-Fi 6E Sip Modules

Wider bandwidth Support
 Ensure your device catches all
bandwidth's data.

Lower Latency and Interference
Reinforce Wi-Fi performance
without interruption.

Mainboard Space-Saving 
 Create more area for your layout or
mechanical design.
 Extend Battery Life
    Optimal battery performance and
functional integration.
High data-transmitted video/audio device, required low latency VR/AR equipment, perfect for high interference environments'
smart home device, Battery-based handheld device.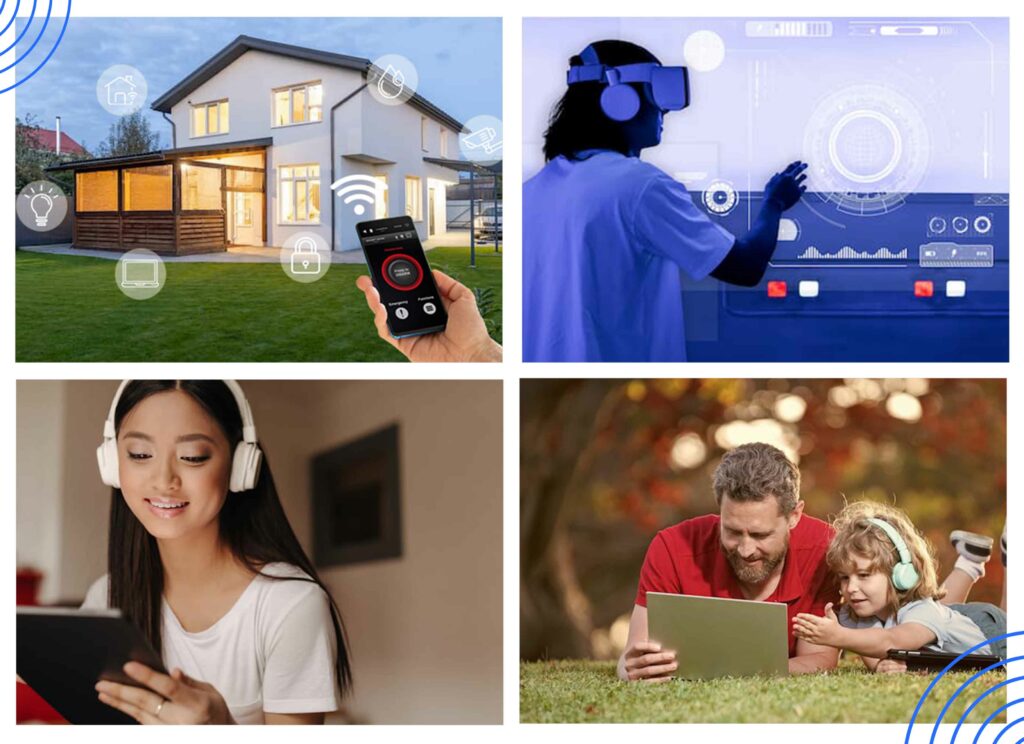 IOT Sip Module Series Presentation 
Watch the sip video for more detail