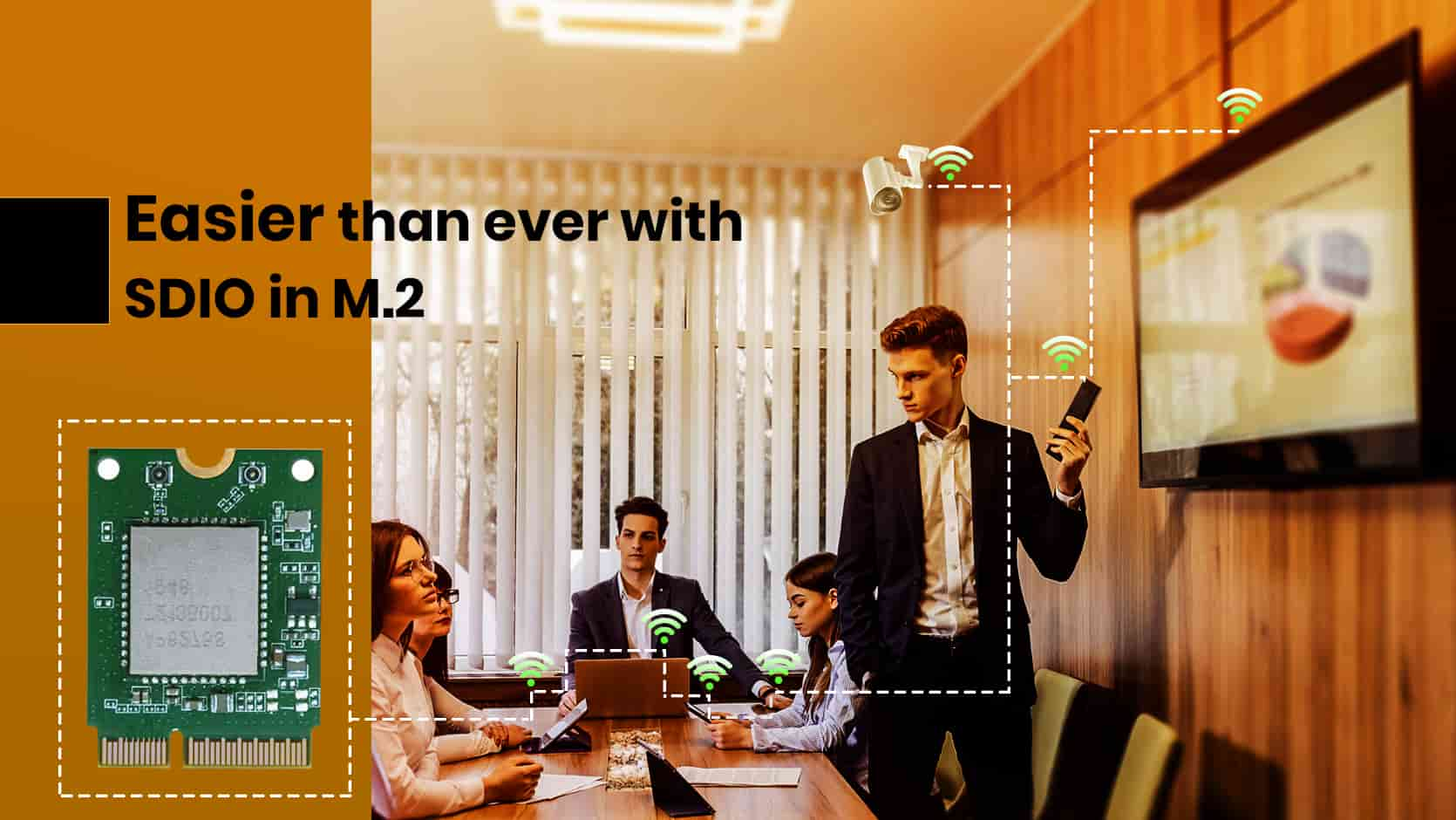 The WNFB-266AXI (BT) is a WLAN 802.11ax (WiFi 6) SDIO M.2 2230 (KEY E) Module. With its increased capacity, better coverage, and connections, it allows you to work efficiently. Besides, it comes with an improved battery life of IoT sensors and an extended range of Wi-Fi signals. Implementing the new 802.11ax standard has its advantages and unique features like OFDMA, 1024QAM, Target Wake Time (TWT), and spatial reuse.
This module enables the smooth streaming of high-resolution videos with fewer dropped connections. Irrespective of how farther away the device is from the router or how dense the environment is, it provides optimal performance.The Wi-Fi and Bluetooth 5.0 functionalities allow seamless roaming capabilities with advanced security. It can also support Multi-User MIMO (MU-MIMO) technology to increase channel capacity, include the SDIO interface for Wi-Fi and the UART/ PCM interface for Bluetooth.
It can be easily connected to a wireless network as a Client while also creating a separate network as an AP for other devices to connect to it. This unique design and specifications are the first of its kind on the market, making this device special and one that stands out!