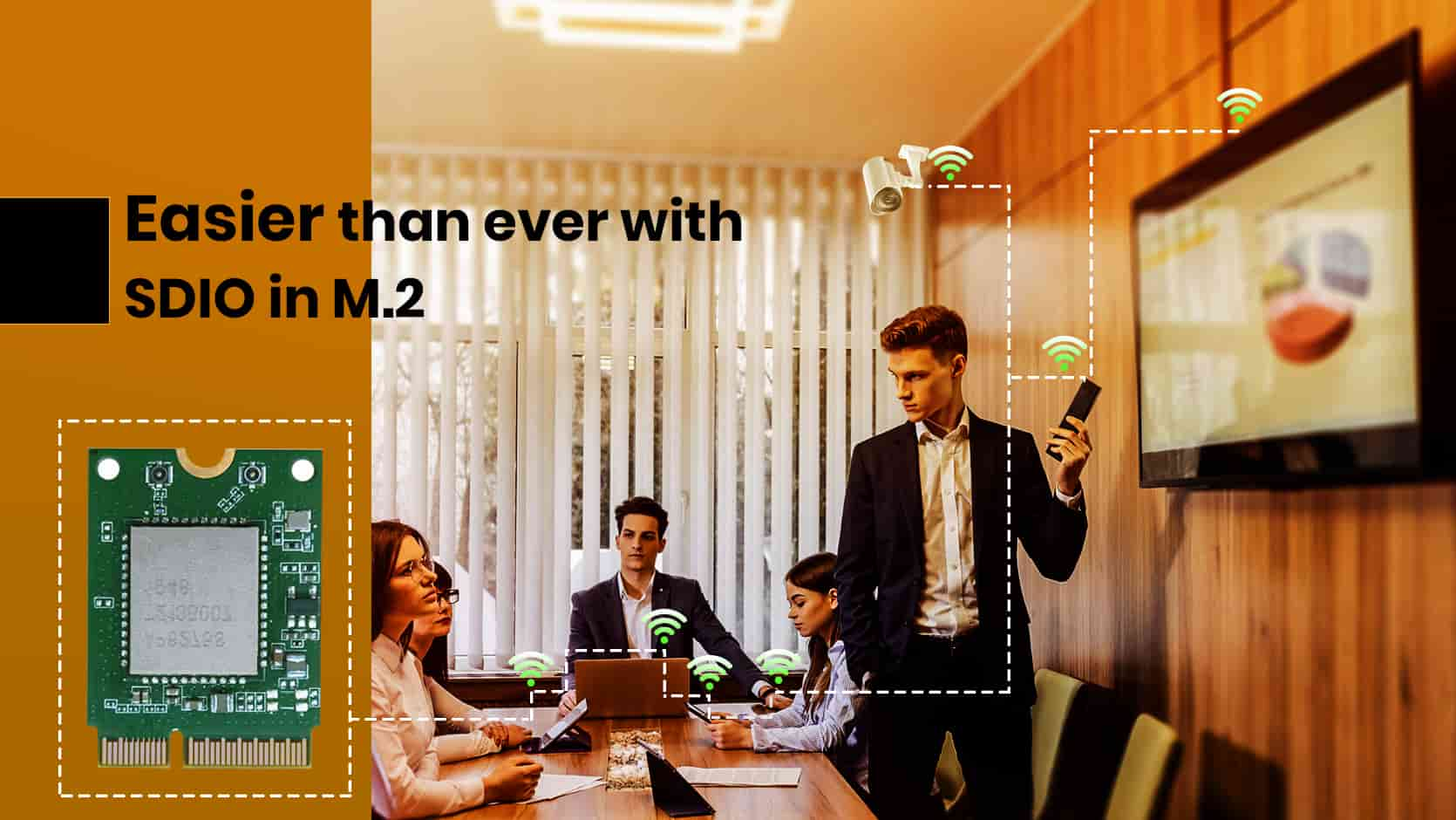 The WNFB-266AXI(BT) is a WLAN 802.11ax (WiFi 6) SDIO M.2 2230 (KEY E) Module, the first of it's kind to design tradition SDIO SiP form factor with WiFi 6 technology into commonly seen M.2 industrial standard, this allows the platform to integrate SDIO in almost plug and play manner with simply software integration left. Compared to widely seen SiP solder embedded design, this could massively reduce design time to nearly 80%, and better yet, even perfect for small volume projects.
As WNFB-266AXI(BT) supports WiFi 6, that latest and fastest speed protocol, it enjoys the highest speed in WiFi standard. Other advance features such as OFDMA, 1024QAM, Target Wake Time (TWT), spatial reuse and much more. Security-wise it supports advanced protocol such as WPA3 standard and can concurrently operate WiFi and Bluetooth 5.0. Through SDIO it runs all these great features with less power, suitable for all kinds of battery-operated applications. The module also supports Bluetooth 5.0 functionalities.
The product is available for pre-order now, for more technical specifications, please visit the following link. If you would like to learn more about whether WNFB-266AXI(BT) could fit your application, do not hesitate to contact out. We love to evaluate this for you.