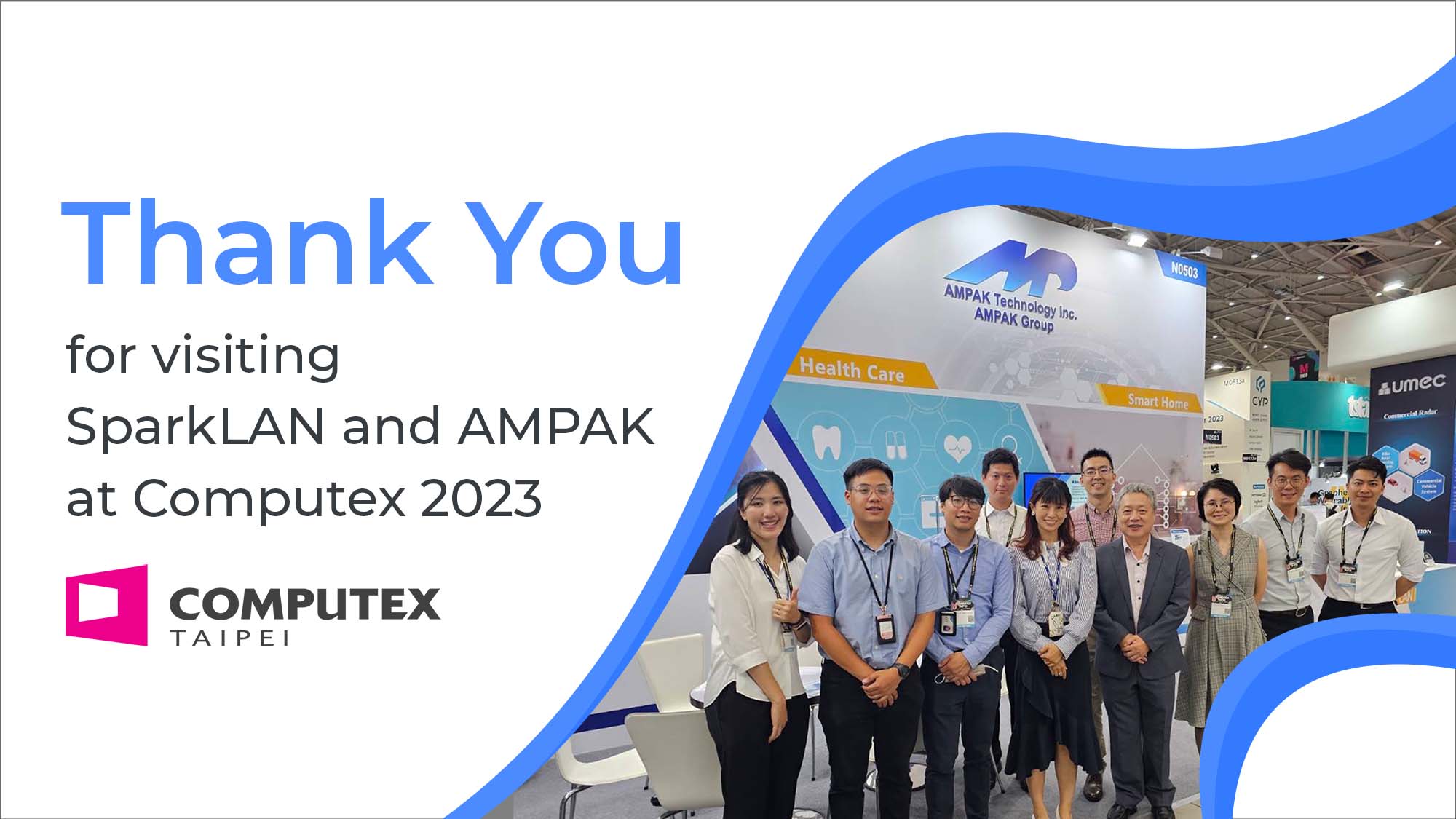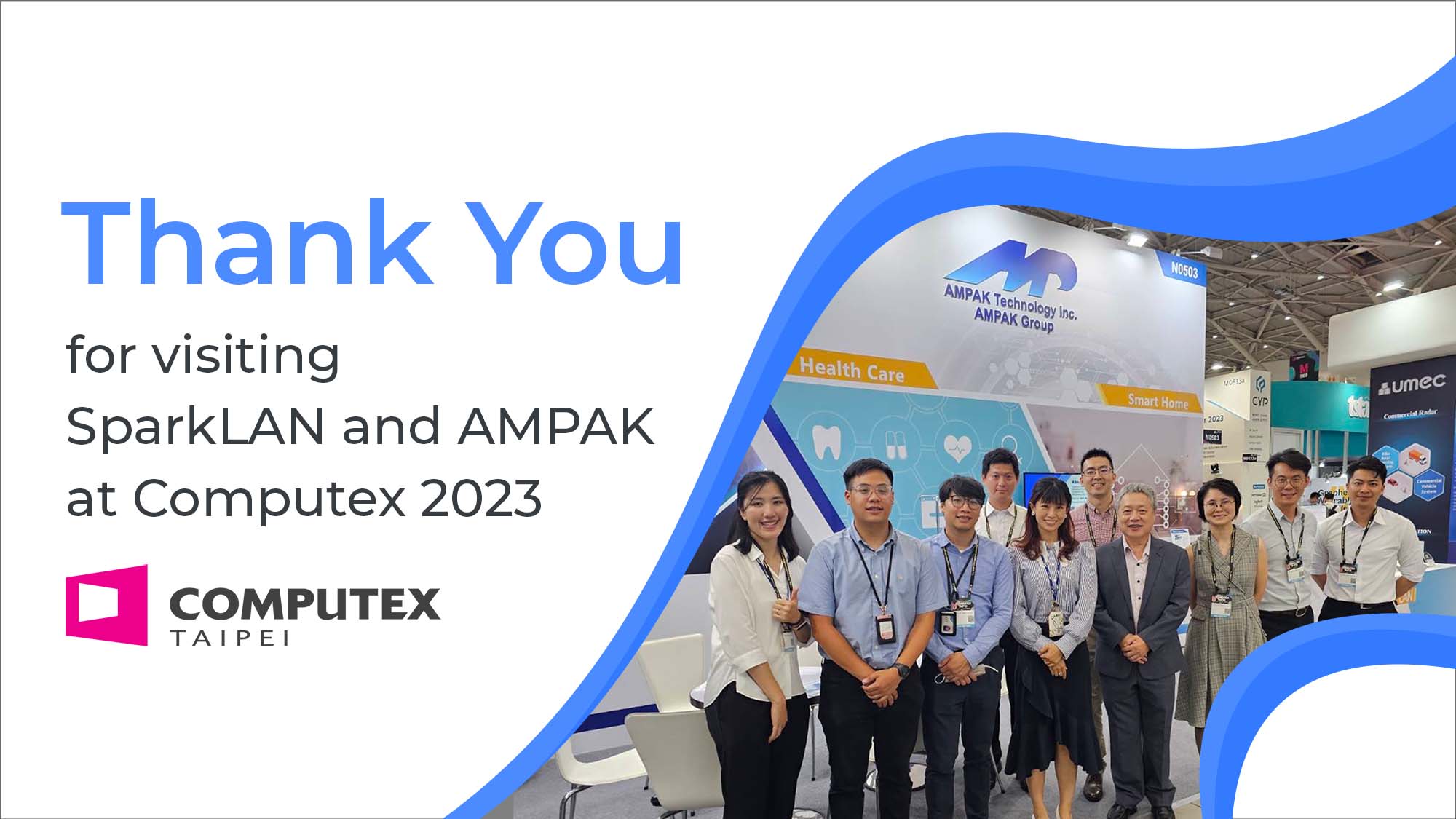 Thank you for visiting the SparkLAN and AMPAK booth during the Computex Taipei 2023. We sincerely appreciate you taking the time to browse our showcase and giving us the opportunity to showcase our latest products and solutions.
We have been committed to presenting cutting-edge and innovative technological products and applying them to various industries and fields. We believe that through your attention and feedback on our exhibits, we can better understand market needs and continue to provide quality products and services.
If you didn't have the opportunity to engage with us deeply during the exhibition or if you have any questions about our product line, please feel free to contact our team.
Once again for thank you for your support and participation in SparkLAN and AMPAK. We look forward to establishing a closer partnership with you in the future to provide you with better products and services.