Offering Unprecedented Speeds WiFi 6, 802.11AX

● Wi-Fi 6, based on the IEEE 802.11ax standard technology and compatible with 802.11ac/a/b/g/n WiFi standards.
● To improve your WiFi efficiency.
● WiF6 will deliver 4x higher capacity and 75 percent lower latency
● To enhance the overall system performance by achieving higher throughput in various applications.
● Support for long battery life and huge numbers of low-rate clients.
● 5G and Wi-Fi 6 will provide advancement in performance for new and existing networks for the next generation of advanced applications.
Wi-Fi 6 and 5G will be available to complement each other.
● 5G the preferred method for outdoor networks.
● WiFi 6 is ideal for indoor enterprise networks.
Discover the real-world benefits

MU-MIMO to support more clients than ever.
It reduces latency and improves performance
during data-intense activities such as streaming
video, video conferencing, etc.
Distribute bandwidth to more equipment,
increase the high efficiency and number of equipment

1024-QAM and  increased OFDM symbol time combine to offer astonishing Wi-Fi speed
Complete Versatile Design For 11ax (WiFi 6) Solutions
For more information, please contact at sales@sparklan.com
11ax M.2 module brings steady, high-speed Wi-Fi connectivity for Remote control, Smart manufacturing, shop, home, etc.
Available with BCM43752 2×2 11ax Dual-Band WiFi+BT5.0 M.2 2230 Module
WNFB-266AXI(BT)  WiFi:SDIO V3.0/2.0,BT:UART/PCM,DC3.3v, -30°C~+85°C
WNFB-265AXI(BT)  WiFi:PCIe,BT:UART/PCM,DC3.3v,-30°C~+85°C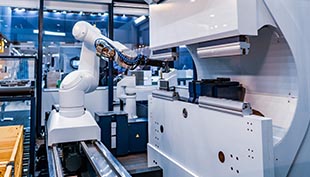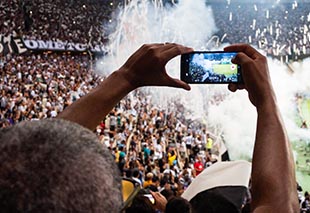 High Dense Usage, Increased Data Traffic as Stadium,
Public transportation connection, Airport High-density scene, and Car networking
Available with BCM43752 2×2 11ax Dual-Band WiFi+BT5.0 Half Mini PCIe Module
WPEB-265AXI(BT) [B33] (WiFi: PCIe, BT: USB, DC 3.3V, -40°C~+85°C)
WPEB-265AXI(BT) [B18] (WiFi: PCIe, BT: USB, DC 3.3V, VIO 1.8V -40°C~+85°C)
WPEB-265AXI(BT) [R33] (WiFi: PCIe, BT: UART, DC3.3V, -40°C~+85°C)
WPEB-265AXI(BT) [R18] (WiFi: PCIe, BT: UART, DC3.3V, VIO 1.8V -40°C~+85°C)